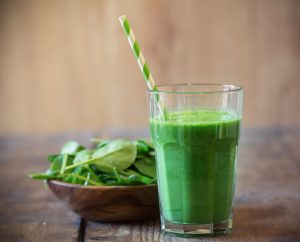 Shed pounds, boost energy and stop cravings with our 21-Day Real Food Reset with Beth and Sheila.
Sheila Walsh Dunton and I are so excited to be offering this amazing program again! In our last group cleanse we had so many wonderful results and tons of fun. If you are feeling stuck and yearning for a change, then this cleanse is a great launching pad to help you achieve your goals.
Our program combines a generous menu of whole foods with supplements that support the body's ability to remove naturally occurring toxins.
Naturally occurring toxins that build up in the body can contribute to:
**Questions?? Call 831-475-1055
Register by April 20th and receive 10% off, better yet, bring a friend and you both get $50 off!!
Our 21-Day Real Food Reset program includes 3 classes with check-ins (see below), handouts loaded with information, private facebook support group and supplements.  It can be as basic or as advanced as you would like.  Don't do it alone, join us!
Group class schedule:
April 25th: 9:30-11am Program Launch & Digestive Health
*May 1 will be the launch date!
May 9th: 9:30-11am Optimal Hormone Health
May 16th: Food Re-introduction & Where to go from here
* you do not have to be present to participate
Classes will be held in the Annex at Pacific Wellness Center
4841 Soquel Dr. Soquel, Ca
Hear what people said from the last cleanse:
"I feel wonderful! The 21-day cleanse is just what I needed and it was a great way to get on track. I have always feared that symptoms would cause me to give up, but it seemed from our first meeting that we were in good hands with Sheila & Beth.For years, I have struggled with joint pain, particularly in my hands, as well as excess weight and inflammation. Through guidance and support, I became so inspired and now find it easy to bring great nutrition into my life and for my family.
Thanks to Sheila & Beth, I now know that dairy is the culprit and I've lost 15 pounds! This is my new way of life and I love it." D.B, Aptos
"I recommend this cleanse to EVERYONE! The support is incredible, and the knowledge you will gain will last a lifetime." S.S, Campbell
"The 21 day cleanse with Beth and Sheila is amazing.  It might be one of the most difficult things you ever do, but it also will be one of the most rewarding.  I lost weight, decreased an acid reflux medication from two per day down to one, I did not have any allergy problems, and people kept telling me that I looked great.  Beth and Sheila provide guidance and support all along the way, and doing this with a group of people is makes all the difference in completing the 21 days successfully.  I highly recommend this cleanse to anyone who is interesting in setting a course to better health and wellness." K.W., Santa Cruz
We would love to have you join us!!