You are in the right place. I will help you reclaim your health, vitality and life.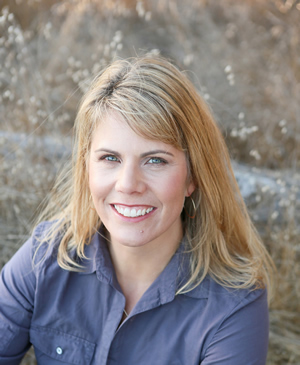 Together, we will overcome struggles including:
Overcoming acute or chronic pain
Feelings of continuous exhaustion
Concerns about your fertility potential
Frustration with mood swings, stress and anxiety
Confusion about hormonal imbalances and its symptoms
Fear about a diminishing libido
I have helped hundreds of people restore their health and hormone balance.
I am an acupuncturist, herbalist, fertility specialist and all around health enthusiast. I work with patients one on one in my private practice creating individualized treatment plans, lead Fertile Ground workshops, and guide groups online to balance their hormones, enhance their fertility and achieve optimal health. It is my mission to educate, inspire and empower people just like you, so you can feel your best, live the life you were meant to live and take control of your health. I understand that you may be feeling confused, desperate and miserable, and I am here to bring you clarity and support.
It's time to give your body the love and attention it deserves.
Receive healthy tips to optimize your health & hormones
More about my non-biz life
When I'm not poking needles into people you can find me corralling my 2 little kids, outside teaching my boot camp classes, throwing weights around at Crossfit, cooking in the kitchen, or rafting down rivers. I cherish spending time with my family, connecting with my friends, and traveling the world. I love good food (think food snob, in a good way) and creating community around health and movement. I bring people together to inspire, support and share with each other. It takes a village right?
Beth Dorsey's Professional Story
Beth Dorsey is a licensed acupuncturist and herbalist in the State of California as well as a National Diplomat of Oriental Medicine. She specializes in fertility, endocrinology, pre & postnatal care, and women's health. Beth earned her Masters in Traditional Chinese Medicine from Five Branches University in 2006 and furthered her studies in gynecology at Zheng Jiang Hospital, a renowned teaching University in Hangzhou, China. Beth is truly passionate about her work and has dedicated herself to empowering and treating couples who wish to conceive.
Beth Dorsey is one of the few acupuncturists in Santa Cruz that is a fellow of the American Board of Oriental Reproductive Medicine, ABORM.  She is also a member of the NorCal Fertility group, a collaborative group of acupuncturists specializing in reproductive medicine. In addition to women's health and fertility, Beth treats acute and chronic pain, internal medicine, stress and anxiety, allergy elimination (NAET) and digestive issues.  In her treatments, Beth designs comprehensive treatment plans that fully integrates many modalities such as, acupuncture and herbal medicine, diagnostic testing, functional medicine, nutrition and lifestyle counseling, and massage therapy to provide you the best care.
Schedule a Free 15 Minute Consultation